Violet Pasztor Wilson: Founder and CEO of The Canadian Yoga Alliance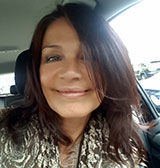 Yoga instructor Violet Pasztor Wilson is the founder of The Canadian Yoga Alliance. Ms. Pasztor has been practicing and teaching yoga for over 30 years. Violet has trained and taught hundreds of students over the course of three decades. The past three years and, currently, Violet is exploring the Indian culture in Dharamkot, Himachel Pradesh, a land of monks and Himalayan landscape. She is managing CANADIAN YOGA ALLIANCE and continues her yogic, meditation, ayurvedic and sound studies. Violet is a life-long student of yogic philosophy and lover of nature.
Yves Panneton: Philosophy and Karma Yoga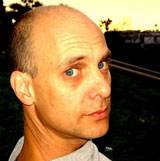 Yves has been practicing for about 35 years. He is registered with CYA as a CYA-RYTGOLD. During those years of practice, he has completed a Teacher Training Course (2003), an Advanced Teacher Training Course (2005) and an Intensive Sadhana (2008). As a mean to better understand and apply Yoga principles, Yves developed the Yoga Philosophy Course currently offered by the CYA as part of a At-Home and Live-In YTTC. Yves is currently in Africa working with the Red Cross. Yves may be reached at yppanneton@yahoo.ca
Joanne Preece: Editorial & Press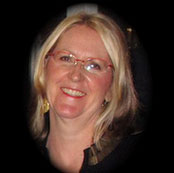 Joanne has been practicing yoga for close to 20 years and is a CYA-E-RYT350 registered yoga teacher with advanced training in yoga therapy, restorative yoga, seniors/chair yoga and Yin yoga. She is also certified as a cancer exercise specialist by the Cancer Exercise Training Institute.
Joanne teaches classes and workshops, and offers private, therapeutic yoga sessions in Toronto. The focus of her teaching is to help people with health issues or physical limitations obtain optimal health. She loves to bring yoga to people who may not normally practice yoga and see them become stronger and happier through their experience.
In addition, Joanne is a seasoned marketing and communications specialist. For the past 25 years, she has focused on projects in the healthcare and not-for-profit fields, along with socially responsible corporations. She has worked extensively with clients such as Canadian Diabetes Association, the Centre for Addiction and Mental Health, Bellwood Heath Services and the Caregiver Awards Program. As a consultant, she has developed significant insight into various healthcare issues and their treatment.
Joanne has a B.A., M.A. and a certificate in Refugee Mental Health. She has also completed training in the field of addiction treatment. She owns and operates The Yoga Resource® and Catalyst Project Management Inc. Joanne is the Editor at Canadian Yogi. Joanne may be reached at theyogaresource@rogers.com.
Sandra Sammartino: Yoga Advancement & Training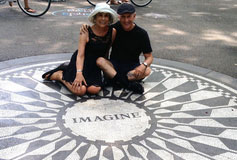 Sandra is registered with CYA as a CYA-RYTGOLD. She has been teaching Yoga through classes, retreats and the media for over four decades and has trained hundreds of Yoga Teachers and Trainers. She is co-founder of Unity in Yoga, first Yoga Conferences in North America, and the founder of Yoga Outreach, bringing Yoga to those without access. Sandra is the author of YogaFictionYogaTruth, eBooks 1 & 2.
At 74 I wish to role model the benefits of Yoga, and share everything I have learned with you. Sandra may be reached at sandra@sammartinoyoga.com. Her website is www.sammartinoyoga.com.
Kumar Pradeep: Meditation, Life-Style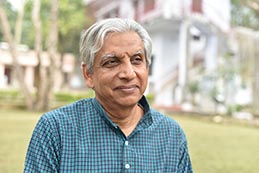 Jivasu is an Indian-Canadian teacher, medical doctor, writer and founder of the Naturality movement. While living in Sivananda Ashram he had a radical spiritual awakening. This experience became the foundation of the Naturality teachings. Naturality explores how we can come to know our inner nature and become free from Fear and Guilt, leading to a peaceful and passionate life. For the last 25 years through courses, seminars and workshops, he has been teaching Naturality, mind body medicine and acupuncture in India, Canada, Ecuador and other countries.
Jivasu is the author of many books, including: Naturality, Meditation: A Path of Relaxation, Awareness and Expansion of Awareness, Naturality of Kundalini Awakening, Offerings in Longing and Love. You can visit his website at Naturality
Heather Inwood-Montrose: Yoga, Reiki Master, Shamanic Studies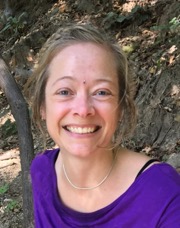 Heather has been practicing yoga for nearly 20 years and is a CYA-E-RYT-550 registered insured yoga instructor with advanced study and training in Hatha, YIN, Chair, Vinyasa, and Kundalini Yoga. Heather's passion is energy cultivating, clearing, balancing and harmonizing individually and collectively! She is a registered Usui Tibetan Reiki Master Teacher with the Canadian Reiki Association and The International Center for Reiki Training (ICRT) and a registered Karuna Reiki Master Teacher with ICRT. She has studied shamanic journeying and healing modalities with Shaman Spirit Path which shares the teachings of Michael Harner and the Foundation for Shamanic Studies. In addition, she has been singing and creating music since childhood with this devotion evolving in recent years to exploration and sharing of nada yoga.
Professionally Heather has 20+ years background and expertise in education, social services, small business and charitable non-profit management, governance, corporate responsibility, human resources and financial services. Heather's focus is holding space for individuals and groups to clear physical, mental and emotional energies toward increased experience of joy, connection and well-being. You can learn more about Heather at her website: Luminous Soul