Yves Panneton: Philosophy and Karma Yoga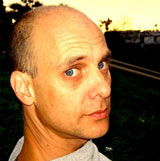 Yves has been practicing for about 35 years. He is registered with CYA as a CYA-RYTGOLD. During those years of practice, he has completed a Teacher Training Course (2003), an Advanced Teacher Training Course (2005) and an Intensive Sadhana (2008). As a mean to better understand and apply Yoga principles, Yves developed the Yoga Philosophy Course currently offered by the CYA as part of a At-Home and Live-In YTTC. Yves is currently in Africa working with the Red Cross. Yves may be reached at yppanneton@yahoo.ca
Joanne Preece: Editorial & Press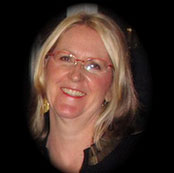 Joanne has been practicing yoga for close to 20 years and is a CYA-E-RYT350 registered yoga teacher with advanced training in yoga therapy, restorative yoga, seniors/chair yoga and Yin yoga. She is also certified as a cancer exercise specialist by the Cancer Exercise Training Institute.
Joanne teaches classes and workshops, and offers private, therapeutic yoga sessions in Toronto. The focus of her teaching is to help people with health issues or physical limitations obtain optimal health. She loves to bring yoga to people who may not normally practice yoga and see them become stronger and happier through their experience.
In addition, Joanne is a seasoned marketing and communications specialist. For the past 25 years, she has focused on projects in the healthcare and not-for-profit fields, along with socially responsible corporations. She has worked extensively with clients such as Canadian Diabetes Association, the Centre for Addiction and Mental Health, Bellwood Heath Services and the Caregiver Awards Program. As a consultant, she has developed significant insight into various healthcare issues and their treatment.
Joanne has a B.A., M.A. and a certificate in Refugee Mental Health. She has also completed training in the field of addiction treatment. She owns and operates The Yoga Resource® and Catalyst Project Management Inc. Joanne is the Editor at Canadian Yogi. Joanne may be reached at theyogaresource@rogers.com.
Sandra Sammartino: Yoga Advancement & Training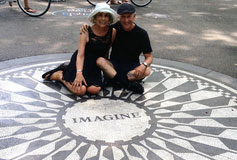 Sandra is registered with CYA as a CYA-RYTGOLD. She has been teaching Yoga through classes, retreats and the media for over four decades and has trained hundreds of Yoga Teachers and Trainers. She is co-founder of Unity in Yoga, first Yoga Conferences in North America, and the founder of Yoga Outreach, bringing Yoga to those without access. Sandra is the author of YogaFictionYogaTruth, eBooks 1 & 2.
At 74 I wish to role model the benefits of Yoga, and share everything I have learned with you. Sandra may be reached at sandra@sammartinoyoga.com. Her website is www.sammartinoyoga.com.